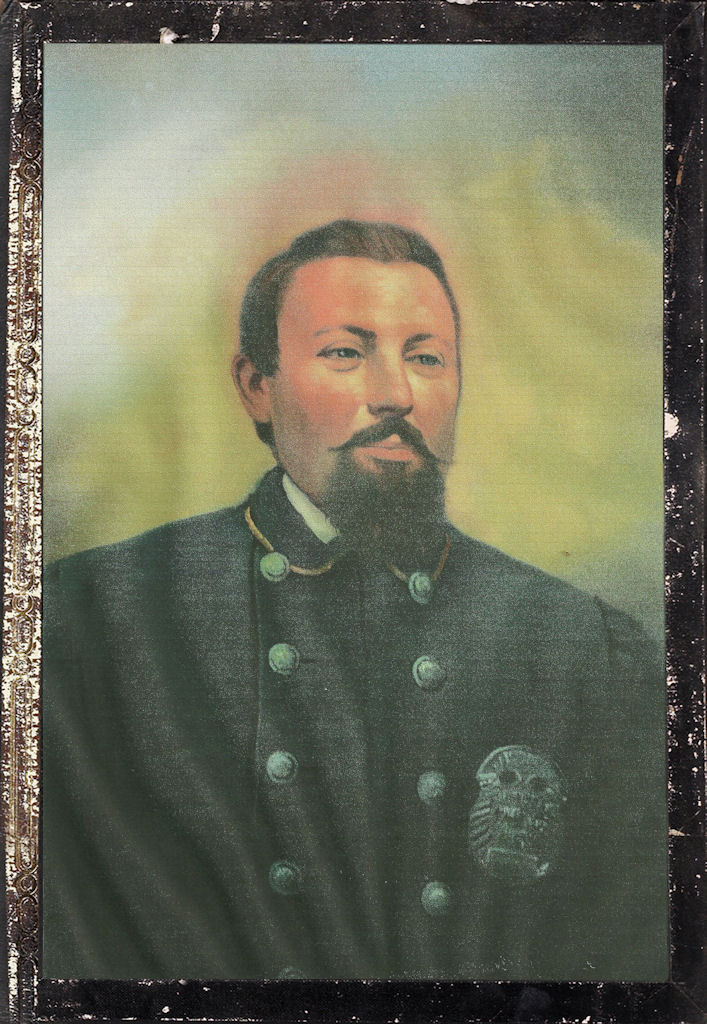 Andrew Dutcher
Private, Company C
Andrew Dutcher was born on February 14, 1842 in Newark, NJ, the son of Charles Beach Dutcher, sr. and Rachel A. Devsoney.

On June 11, 1861, Andrew Dutcher enlisted at Brooklyn, NY in Company C., 1st Long Island Volunteers, designation later changed to the 67th Regiment, NY Volunteer Infantry. Andrew enlisted as a 'Regular' not a volunteer, an important distinction noted in his Pension and Disability records.

Private Dutcher took part in the Peninsula Campaign as part of the Army of the Potomac, under the command of General George B. McClellan. Engaged against the Army of Northern Virginia at Yorktown, Virginia, Private Dutcher was wounded in action, sent to hospital, and discharged by reason of disability on January 16, 1863 at Philadelphia, PA.

Andrew Dutcher returned to Newark, NJ and to his trades of silver-plater and house painter. On March 15, 1863, he married Rosetta Ann McDonald, the daughter of John S. McDonald, at Newark, NJ. In May 1875, he was appointed as a Police Officer for the City of Newark and subsequently promoted to the rank of Sergeant in 1881. Andrew Dutcher retired from the Newark Police Department in 1885 by reason of disability as complicated by wounds received during the War and received a disability pension of 25% from the State of New Jersey in 1890 for military service. From 1886 to 1895, he owned a small dry goods store in Newark from 1886 to 1895 and in 1895 he started a Painting/Decorating business listed as a 'painting contractor in the 1895 Newark City directory. In 1900, he became a member of the James A. Garfield Camp # 4, Grand Army of the Republic. His wife, Rosetta, passed away May 14, 1907 at Newark, NJ and is listed as living with his son, Arthur Preston Dutcher as of 1912. Andrew Glover Dutcher died at St. Barnabus Hospital, December 24, 1913 from kidney failure and buried at Evergreen Cemetery, Hillside, NJ. His grave marked with a military marker and NJ State PBA Shield.

Andrew Dutcher was survived by five children: Arthur Preston Dutcher, Andrew G. Dutcher, Jr., Rosetta A. Dutcher, Thomas B. Dutcher, and Charles B. Dutcher, III.